Winburg sewage treatment plant gets a facelift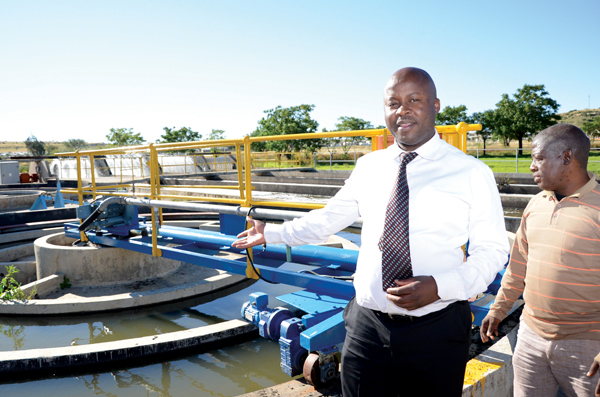 Construction has commenced on the expansion and upgrade of the Winburg sewage treatment plant.
Masilonyana Local Municipality mayor, Steve Koalane, said the R10-million project is expected to be completed in June this year.
The plant will see an expansion of the capacity of the plant to accommodate the population growth in the area. The upgrading of the technical and mechanical aspects of the plant will cost R6.2-million and R3.8-million respectively.
"This facility will help ensure the town develops in an environmentally sustainable way," said Koalane.
The upgrade will allow the plant to efficiently serve the population of Makeleketla Township in Winburg, which Koalane said has increased dramatically from the apartheid years when the current plant was built.
"When the site is unable to handle demand, untreated sewage might end up harming residents because it is close to the township. We realised that the plant is becoming too small in capacity and old to cater for the growing population in the area.
"The construction has started and the plant's upgrading design is flexible enough to accommodate further population growth," added Koalane.
The municipal manager of Masilonyana, Sipho Mthakathi, said the upgrading of the plant is a step in the right direction for the municipality.
"It is a step forward in ensuring that people receive basic services that will significantly change their lives for the better. However, it is also to ensure that the municipality is closely in line with a call made by President Jacob Zuma in 2007 that municipalities around the country should ensure the eradication of bucket system toilet," said Mthakathi.
Winburg resident, Tselane Modipa, has praised Koalane for upgrading the sewage treatment plant. She said the upgrading will bring back the dignity of the residents of the area.
"When I first arrived in this area of Makeleketla in the late 80s, there were few of us and the sewage plant was only serving a small capacity of white people living in Town. Now that we are also connected to it and even the area is growing every day, I believe that there was a serious need for the upgrade," said Modipa.