MESSAGE FROM THE MAYOR ON LOCAL DISASTER OPERATIONS 03 – 02 – 2018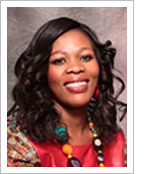 MESSAGE FROM THE MAYOR ON LOCAL DISASTER OPERATIONS
 Fellow residents of Masilonyana, on the night of Wednesday, 31st January 2018, torrential storms swept across the municipality, leaving catastrophic disaster in three of our towns: Winburg, Brandfort and Theunissen which was the hardest hit.
In Theunissen, trees were uprooted; some roads damaged, some electrical poles broken and most overhead powerlines damaged thereby affecting electricity, IT networks, sewer, refuse removal, traffic and water supply.
The municipality has already begun with mop up operations; however, motorists are still urged to be on a lookout for uprooted trees and potholes on the roads.
A minimum portion of electricity supply has been restored in some parts of Masilo and Theunissen. However, the municipality still wishes to warn the community against powerlines that are hanging low and must be treated as live at all times. It must also be noted that some of the lines referred to above, need complete rebuilding and reconnection.
As a result of electricity restoration on pump stations and water works, water supply is being restored and normal water supply will be available as soon as possible.
We sympathize with those that have sustained injuries and suffered damages. In the light of cash flow incapacities, the municipality has also elevated the situation to district municipality, provincial and national governments. Residents are therefore urged to bear with us, for, return to normal provision of services will take time.
For more information and assistance contact T. Molete at 073 999 2254, N.C Mohapi at 073 166 6557 and K.A Klaas at 083 404 8644
For more information and media enquiries please contact Zongezile Ntjwabule at 073 595 4973 or zongezile@masilonyana.co.za
Many thanks for your cooperation
 N.A Mochana 
The Mayor
Masilonyana Local Municipality